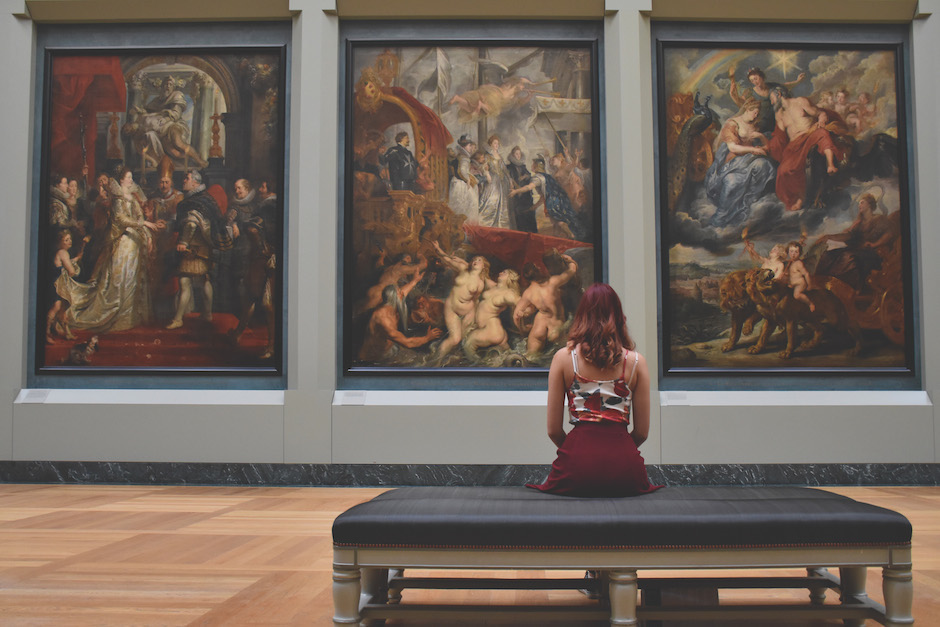 A common complaint that clients bring into therapy is that their work lacks creativity. Some people feel trapped in their jobs due to the need to provide for their families.   It may also be to determine how to feel better about going to the same job day after day.  The ongoing emptiness of a miserable job can lead to anxiety and depression.  Unfulfilling work can cause looming dread on Sundays, difficulty sleeping, and irritability.  In extreme cases, some people have expressed that ending their lives would be a better alternative than their current position.
When clients present their work complaints to me, we often explore how they found their way into their current career. I may ask them to consider some of these possible scenarios:
Does this career field now feel stale?
Did this work opportunity feel like an obligation?
Did a loved one deter you from pursuing an artistic endeavor?
A book that I often recommend to clients is The Artist's Way by Julia Cameron. It's a fantastic read, especially for those who feel drawn to artistic pursuits. This is not a how-to manual about leaving your job and suddenly becoming an artist, composer, cupcake creator, or master basket weaver. Cameron believes that each one of us is a creative being, no matter what we do for a living. Even if you consider your job routine or mundane, following the steps in the book may help you approach certain tasks in new and innovative ways.
The book consists of twelve chapters, inspired by Ms. Cameron's success using a 12-step program to conquer her alcohol addiction. Each chapter involves a topic designed to help restore one's inherent creativity. There is a weekly reading on a specific topic, such as recovering a sense of connection, abundance, and strength. There are exercises at the end of each chapter that ask you to recall things like what you did for fun as a child or how creativity was viewed in your home.
The author believes that, due to various factors, people's creativity becomes "blocked" and they may be unable to express themselves freely. We may have grown up with a tyrannical parent who discounted our artistic abilities or had a teacher who made some unfortunate comments about a project we labored over. We may feel paralyzed by these attitudes and by investing the energy in the program, we might find the power to crush the voice of our inner critic.
This is not your run-of-the-mill self-help book because of the process.  The magic happens for readers of The Artist's Way when they regularly engage in the two main requirements of the book: 1) Morning Pages and 2) Artist Dates.
Morning Pages consist of three pages of long-hand writing every morning. The idea is to write whatever comes to mind, without the structure of proper grammar or punctuation. There is even value if you only write "I don't know what I'm supposed to be writing" over and over again.  It is basically draining your brain out every morning and leaving it on the paper. The book recommends that readers keep these pages to themselves, for now.  Writing like this can help you connect with the thoughts that reside under the surface of your psyche.
The book also recommends making quality time for yourself to engage in some creative activity such as visiting a museum or taking in a concert. The Artist Date inspires creativity. The author writes that people find the desire to discover new creative or artistic activities.  Or they felt motivated to pick up an instrument they had set aside years ago, for example.
There is great value in reading this book on your own, but it can also be useful in a group setting with others experiencing similar challenges. Some of the exercises require digging into your past to explore the roots of the obstacles to self-expression. Encountering some of these memories might be upsetting.  Working through them with a trained professional may result in a renewed sense of satisfaction with your work.
If you would like to explore the possibility of working with me, you can reach me at christine@snyderlcsw.com.  My practice is located in Livingston, New Jersey.