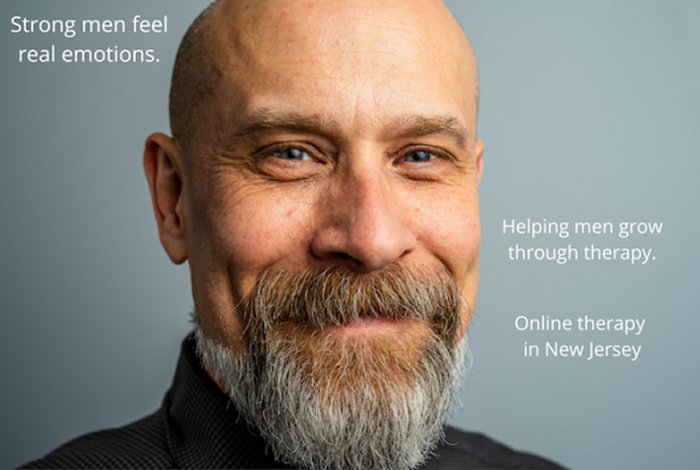 Counseling can help the disconnection you feel in your relationships.  
You go about your life in all the ways you're expected to – working, taking care of your family, maintaining your relationships – but you feel empty.  It's hard for you to get excited about anything.  You feel like you are in a hole and you can't get out of it.
Your partner notices you pull away when she desires closeness with you.  That causes tension in your relationship. You are still there, but inside, you feel unsettled and have begun to question what you are doing here.
When things aren't right in your relationship, you might wander into conversations with old crushes or people you find attractive on social media. You tell yourself these things are innocuous, but you are also curious about going a step further.
You aren't someone who asks for help.  You live in a culture that misunderstands men's emotions.  Men share with me experiences where they have been scolded or humiliated for showing their feelings.  It makes sense that you would want to distance yourself from even acknowledging that you feel hurt, sad, or disconnected. 
Working with a therapist can help you feel more deeply connected to your partner and your work.  And even help you weather the general irritations of life that sometimes cause you to lose your cool. 
Maybe that sounds a little rose-colored glasses.  You have trouble believing that talking with this middle-aged white woman will help anything. 
I've helped men just like you live calmer and less agitated existences.  There's a little less bickering and a little more cuddling and connection with their spouses.  The days of slamming doors, walking out in anger, or aggressively honking at inconsiderate drivers become less frequent. 
This might be the first experience you've had going to talk with someone.  I understand you might be reluctant and a little nervous.  The time we spend together is focused on what you are struggling with.  Working with a therapist isn't going to make you soft or unmanly.  Your personality won't be drastically different, but some of the edgy parts might smooth out if you want them to.
I help men make sense of how you got here and where you want to go. Call me at 201-248-5552 or email me at cmgsnyder@gmail.com for a free phone consultation.
In-person sessions are available in my Short Hills and Boonton locations.  Virtual sessions are an option for anyone in the state of New Jersey.