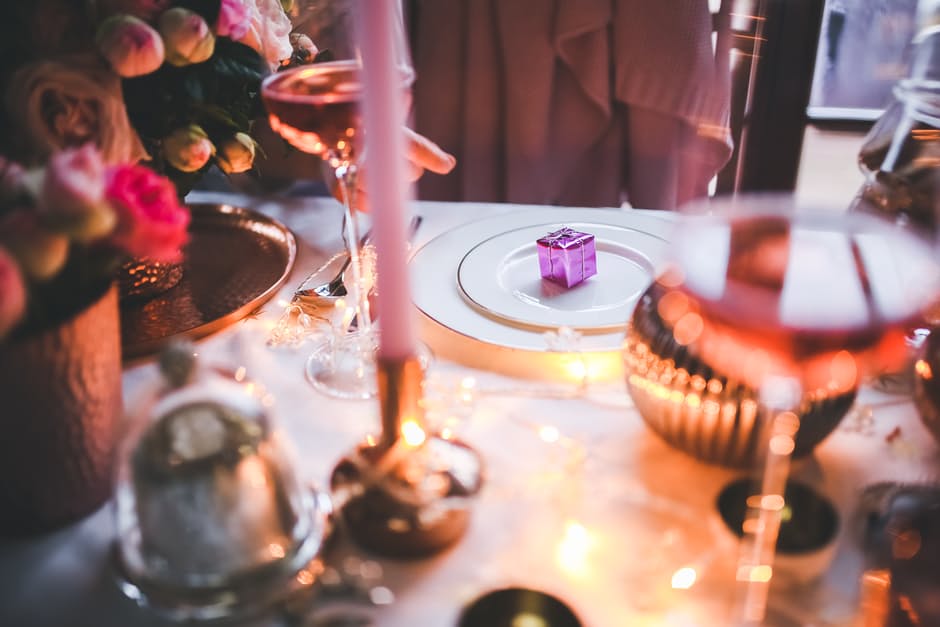 It's Mid-November. Do you have holiday stress yet?
Holiday stress season is upon us!  Christmas decorations have been up in some stores since Labor Day, but most definitely, you've seen them when you were picking up Halloween candy. This week, the election commercials have been replaced with those featuring happy people bringing massive turkeys to their candlelit tables, surrounded by smiling family members.
But we all know this is not the norm. (We do know this, right?) Just because it's Thanksgiving or any other holiday doesn't mean that the difficulties in our lives go away. We may have a sick parent, a child with an addiction, a sibling going through a bankruptcy, or enduring our first holiday season without a cherished loved one. For so many reasons, we could be carrying around an ideal of what holidays should be like and in most cases, they usually don't live up to the image that we thought. These expectations could be due to our holding on to cherished childhood memories, long before we had a concept of family conflict or that the gifts under the tree may have put our moms and dads into financial peril.
We all have different triggers that affect our enjoyment of the holidays. Some of these include:
Political opinions – No matter which side of the aisle you're on, chances are you also have a family member on the other side. And there's a pretty good chance that someone in attendance might enjoy riling you up and engaging you in uncomfortable debates.
Criticism by family members – Holidays might involve a barrage of insults (some of them might be couched in what the insulter thinks are compliments) showered upon our cooking, appearance, the gifts we've selected, what our home looks like, what we're doing with our lives, or who we married.
Competition or comparisons between siblings or other family members. Family members have a way of reminding you of your sibling's superstar career successes.  They seem to do this while you're you're going through a career transition or job loss.
Financial woes – Difficulty making ends meet may prevent you from bringing the sort of gifts you would have liked. This might lead you to feel embarrassed or worried that you've disappointed others.
You might ask yourself, well, how can I get through this? It's the same stuff, different year! Here are a few suggestions:
Cherish each other – Holidays are a time when we get to be around people we truly love. If holidays are tense for you, aim to surround yourself with people who bring you energy, not cause you stress. It may make the stressful times a little calmer.
Adjust your expectations – Sometimes we need to be more realistic with our time and our abilities. Do we really need to invest ten hours in making the spritz cookies that were Grandma's signature Christmas staple? Is it worthwhile to stand in Black Friday lines in the middle of the night to buy your kid the hottest new toy that will just end up in a garage sale next year?
Establish boundaries – It may be difficult for you in general, but a skill worth sharpening is learning to say no when things don't feel right to you. Furthermore, say no to overspending and limit participation in social engagements that aren't enriching. Even give yourself a curfew to cut out of uncomfortable family gatherings early.
This time will pass – Come January, the hustle and bustle will be behind us. Before the stress of the season sets in, put something enjoyable on your calendar for January.  Some great self-care includes a massage, brunch with friends, or allow yourself a time to simply stay home and veg.
Take care of yourself – Make sure you get rest and have some down time in these next few weeks. Seek support and if you're still not feeling right after the holidays, a professional can help you find your way. It may be the best holiday gift you receive!
If you would like to explore the possibility of working with me, I'd love to hear from you.  I can be reached at christine@snyderlcsw.com.  My practice is located in Livingston, New Jersey.